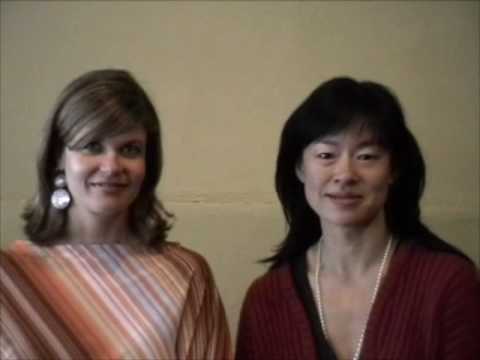 Karen Diggs & Mary Vance are The Nutrition Divas! We both graduated from Bauman College and are Certified Nutrition Consultants practicing in San Francisco, California. Together as the Nutrition Divas, we teach lively and informative workshops that get RESULTS! We also have our own separate private holistic nutrition practices. Our holistic weight loss & detoxification workshops take place in the San Francisco Bay Area and all over the United States via teleseminar. Our focus is correcting the underlying causes of your health concerns using organic, whole foods-based holistic nutrition and lifestyle modifications. We also use simple testing to uncover health issues that we treat using diet, herbs, and supplements.
Mary specializes in women's health. In addition to leading workshops with Karen, she works with individual clients in private consult. Mary is also an accomplished writer and has had articles published in Terrain Magazine, Utne Reader, and on AlterNet.org. She was recently named one of the Greenopia.com's Top 10 Green Women We Love. Check out her website, www.maryvancenc.com, for tons of tasty healthy and nutrition tidbits!
Karen is a graduate of the California Culinary Academy. She provides delectable delights and does cooking demos for the worshops. Karen combines her love of holistic cooking and in-depth knowledge of nutrition to help individuals optimize their health and well being through the workshops, cooking classes and private consultations. Learn more about Karen at www.benourishedsf.info.